Welcome to US Prime Realty, your trusted partner in real estate for over 8 years. With offices across Miami, Fort Myers, Naples, and our latest addition in Orlando, we're proud to provide unparalleled expertise in these thriving markets. Our team of dedicated agents is here to guide you through every step of your real estate journey, whether you're looking for your dream home or seeking prime investment opportunities. Explore our diverse range of properties, including exclusive listings in Latin America, perfect for savvy investors looking to make their mark in one of the world's most promising markets. At US Prime Realty, we're not just helping you find a property; we're helping you find your future.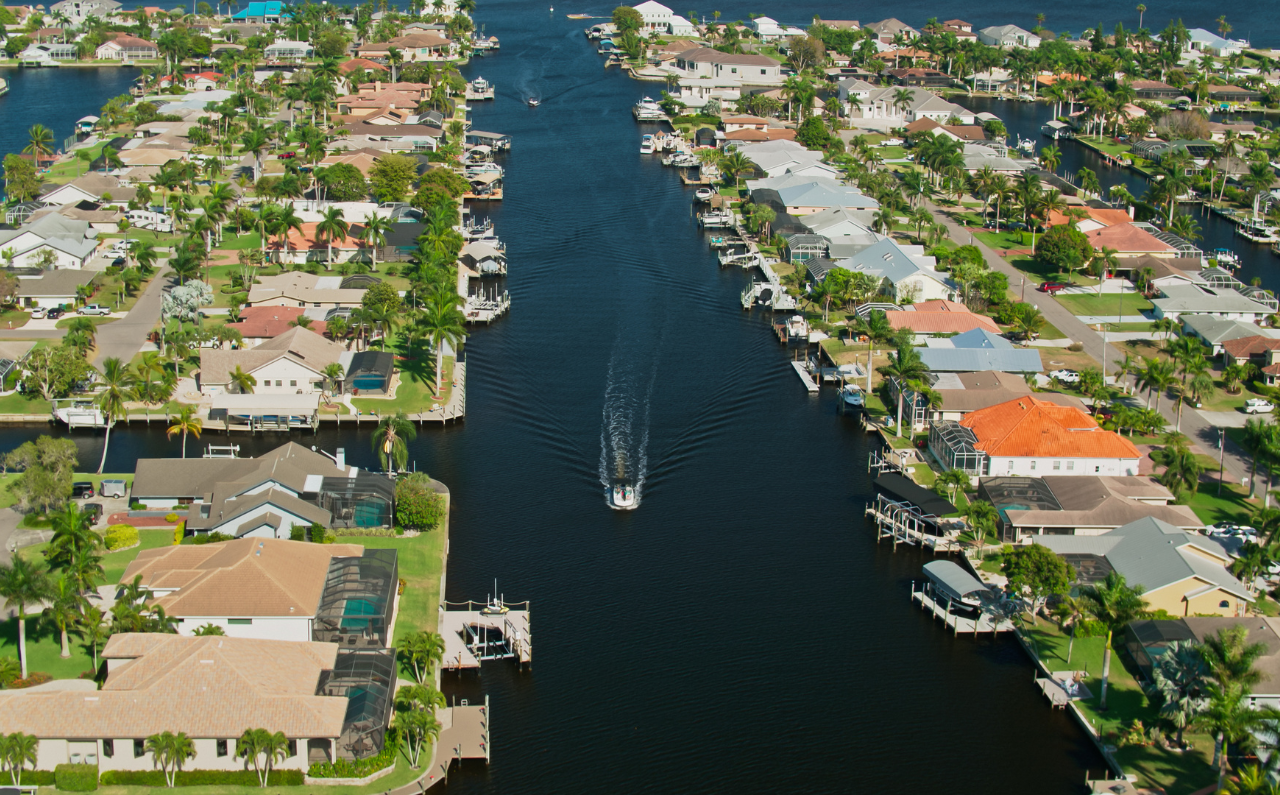 TAMPA
recommends
Securing a home in this market is almost impossible! I thank Felina Maldonado for going above and beyond for my first home buying experience. Before working with Felina, I had worked with two realtors who were not moving quick enough in this market to help me secure my first home. Felina helped every step of the way. Her attention to detail, patience (with my endless questions), knowledge and support reassured me throughout this process. Felina is extremely responsive. I appreciate that even when she may not have the answer, she always follows up in a timely manner. She has established relationships with reputable mortgage lenders as well. In this market, we were able to close in 30 days!! (Even sooner if it weren't for a delay on the HOA). Her professionalism, honesty, integrity, and hard work ethic are very much appreciated and respected. We could not have done it without her! It was an excellent experience and I highly recommend working with Felina.
recommends
Thanks to U.S. Prime Realty I was able to get my new apartment. Gus Salazar, my Realtor, was very helpful and new exactly what I was looking for. They help me during all the process and had no problem with the mortgage, insurance and finally signing the Deed.
Angela Meter Silva
2019-09-27
recommends
Jackie Mellone was very helpful in finding my home. She did everything she could to make sure I was able to close on my dream home. I would highly recommend her for anyone looking for a new home!
recommends
Up to 100% finance with $0 down!
Karielys Vargas
2019-01-18
recommends
Gracias U.S Prime Realty, agradezco a Jackie Mellone por ser tan dedicada y abierta con nosotros, gracias por ayudarnos día tras día a lograr nuestro sueño, trabajaste en todo y en conjunto a tu equipo... Esto de comprar casa no es cosa fácil y menos para nuevos compradores, pero ustedes son unos expertos.... Te agradecemos mi familia y yo!!! 💕💕🏡👩‍👧‍👧👨‍👦💕💕 La recomiendo al 100%
Alice M. Colon
2018-08-31
recommends
Jackie Mellone help me in every single step to get my house. She went above and beyond for me to be able to understand every step of the process as I'm a first time home buyer. I'm very satisfied and happy with her service and would recommend her to any of my friends and family. She was available for any of my questions or concerns at any time of the day and even nights.👌
Barbara Soriano
2018-05-11
not recommends
Una de las peores experiencias que he tenido, un estrés extremo todo el tiempo y lo peor acabe perdiendo 5 mil dólares de deposito y hasta la fecha nadie más de estas compañia se ha puesto en contacto conmigo . 5 mil no es un dólar y aunqie fuera un dólar no es nada profesional dejar tirado a un cliente no volverle a llamar para decirle donde fue el fallo , porque no se protegió mi dinero de deposito. No se la recomiendo ni aunque tuviera un peor enemigo. Cuidado me pasó a mi , pero le puede pasar a otros . 5 mil dólares es mucho trabajo ganarlo para que personas pocos profesionales los pongan en juego y se pierdan.
Amanda Carmona
2018-03-31
recommends
De Jackie Mellone no tengo palabras para decir lo excelente q fue con nosotros es una gran realtor y sobre todo una gran persona no tengo quejas al contrario fue excelente a cualquier hora respondía nuestras dudas y siempre tenía tiempo para nosotros y gracias a ella tenemos nuestro sueño hecho realidad
Gunnar De Matos
2018-03-27
recommends
I highly recommend U.S. Prime Realty for all your real estate needs; they work with local and international buyers and their customer service is amazing!
Otahiky Garcia
2018-03-25
recommends
La experiencia en la compra de nuestra primera casa fue extraordinaria, todo gracias a una exelente profecional ,eficiente y dedicada realtor que es capas de hacer realidad el sueño de cualquier persona , muchas gracias Jakie eres especial!!!